FB, Google and Twitter will not try to prevent Aussies gambling online
Biggest fish on the Internet market, among which such giants as Google, Twitter and Facebook, stand up to government attempts to filter offshore gambling websites out of the net.

Australian regulators have been trying to block Aussies access to online gambling for decades now, yet not good solution emerged during this time.
Under the 2001 Interactive Gaming Act it's not allowed to provide certain games of chance to someone in Australia. However, in September this year the federal parliament has ordered an investigation on this matter with an aim to propose several reforms to the Act.
One of the possibilities the parliament discussed with the industry is to restrict access to overseas websites and prohibit certain financials transactions. The unanimous response from biggest players in industry is "No, it will not work".
Blocking plan with many concerns
Just recently Google, Twitter and Facebook openly let the government know that they are on their own in their "Mission Impossible" offshore wagering eradication quest.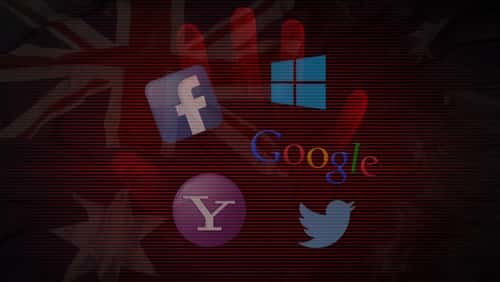 Their joint statement issued on behalf of the Digital Industry Association said that they see little technical and practical efficiency in trying to block overseas websites.
One of the major questions that arise in the light of the revision of 2001 Interactive Gaming Act is what body will determine whether certain sites fall under the prohibition category and what to do with the websites offering both legal and not so legal services. Currently Australia has around 30 online gambling service operators.
Two-sided Money Matter
From one side the Australian government counts the dollars they supposedly lost on taxes of an offshore online gambling industry. From the other – online casinos and sports wagers account for a huge portion of advertisement both in online and offline media channels.
Among many other, Facebook places gambling sites on their advertisement spots and suggested posts. In general online wagering operators are using social media more and more trying to target a specific demographics of users.
Freedom Of Internet Is Out Of Question
Apart from the issued above, major Internet players raise other pertinent concerns.
First, at the moment it's not possible in practice to automatically block a bunch of websites that fall into this or that category. Once again, if it is done manually – who will be the final decision-maker to shut down the website?
Secondly, there are concerns about various legal aspects and consequences for Internet provider and web generators to filter and block websites. Moreover, the question of freedom of Internet as a whole arises.
And last but not least, any advanced online user knows that there already exist ways to go around such restricted access. If you don't know what we are talking about – try to google VPN (virtual private networks) for example and see how many results you will get.
Altogether everybody agrees on one fact – there had never been a precedent of legal requirement to Australian companies (not internet service providers) to prevent Aussies access certain websites.
What Do The Money-Holders Have To Say
The second part of the plan being in the air is to block certain financial oversees transactions. Because who would gamble money if they had no way to send this money to the website, right? The idea met severe opposition from the side of Australian Bankers Association as well.
Just last week they said that they have doubts in government trying to intervene in the banking system pursuing their efforts to eliminate online wagering. After all, if we were talking about the technology that could create a hazard to Aussies betting their money online, would it take into account all online payments?
No doubt major land casinos, who make millions on their pokies machines, will do their best to keep online gambling websites out of legal reach for as long as possible, but looks like freedom of Internet and money movement online might make it harder and harder in the long run.
Meanwhile the community already responded to the review chairman Barry O'Farrell with the Victorian Responsible Gambling Foundation pointing out at the exaggerated attention towards the matter and stressing the need to ban TV ads by licensed bookmakers during children hours.
Last Update: 2019.04.18