NetEnt Games Are Now Available on Golden Nugget Casino Website
It hasn't been 4 months since Swedish gaming solutions provider NetEnt signed an agreement with Golden Nugget and now its first content is already available to New Jersey gamblers on a new Golden Nugget website.
Earlier when announcing the partnership agreement in August, the managing director of NetEnt Americas LLC, Björn Krantz, confirmed NetEnt intention to stand firm ground on the US gambling market.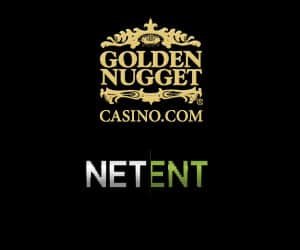 Golden Nugget Atlantic City is one of the eight leading casinos in the area with a strong presence throughout the country. The brand has popular resort destinations in Las Vegas, Biloxi, Lake Charles and many more. They have further expended their presence on the gambling market launching a website GoldenNuggetCasino.com in 2013. With the launch of an online platform Golden Nugget committed to brining their customers the best online and mobile gaming experience.
Commenting on a new successful launch in New Jersey, the CEO of NetEnt Americas LLC said that this partnership was particularly important to him and he is happy that now even more online casino lovers will receive an outstanding gambling experience on the new Golden Nugget site. He also looked in the future and said that he hopes this cooperation will contribute to the growth of the New Jersey casino market and further improvement of the experience offered to Atlantic City customers.
Money Games
Golden Nugget Casino is not the first establishment offering NetEnt multichannel desktop and mobile games to their clients. A wide selection of the award-winning games is also available at the moment at the Mohegan Sun iGaming sites, Caesars Interactive and The Borgata and Resorts Casino.
Since online gambling accounts for the majority of iGaming revenues in New Jersey, it is fair to expect more deals and new opening in land-based and online casinos in the nearest future.
NetEnt set up their North American branch that is expected to cover USA and Canada market last year. To conquer the market even faster, the company signed a cross-license agreement with IGT (who already offers services on North American market) in June 2015. As a result of their strategy, already in October this year the company reported revenue increase of almost 30% during the 2015.
Big Hopes for Online Gambling Market
For now New Jersey is one of the three states in the USA who legalized Internet gambling, but the rumours are that NetEnt is already circling around Pennsylvania if the state authorities are to allow online gambling there.
All in all this is good news to the online casino lovers – the bigger the market, the more exciting options are available!
Last Update: 2019.08.29