Casino Muscles: Top 5 Real Casino Battles in Australia
We all love gambling for our own reasons: adrenaline levels go up, the heart is racing, hands are shaking and your brain is at its peak. Seems familiar? But lets face it – nothing triggers those feelings better than a real clash in a middle of a poker room.
Today we've come up with a list of the best Paypal casinos ones for you. Do you have your own list?
Number 5 – Crown Perth Casino Feud
If you read casino news regularly that you must have heard about a freakish incident at the Crown Perth not so long ago.
Five male casino visitors apparently got too excited by the broadcasted UFC fight of Ronda Rousey vs Holly Holm in the gaming complex. It started with the two men playing pokies dispute and then turned into a real punches throwing, glass breaking fight. The fists were flying everywhere!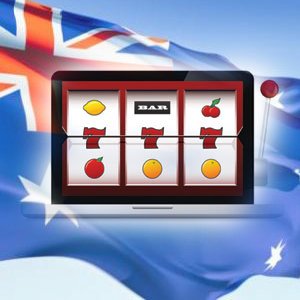 But nothing can interrupt a good game – perplexed casino visitors, who voted not to show their physical skills that night, continued playing their pokies like nothing unusual happened. Actually speaking in terms of the official record, it looks like nothing happened for real – not one of the fighters complained to the WA police.
Number 4 – A Live MMA Test For Casino Guards
If you thought that the casino guards are the ex-soldiers and professional MMA fighters on the sidelines, you might be upset to read this. The casino guards aren't as tough as they look.
One day in January a guard refused Hany Sbat to enter the Melbourne's Crown Entertainment Complex gaming area. 23-year old cobber didn't take the news easily and decided to fight.
The security camera reveals a fascinating video of twelve casino bouncers trying to take down Hany. Being that much outnumbered, his punches still managed to break the guard's nose and cheekbone with his elbow.
During a court hearing in July, Hany Sbat had a lot to explain but in the end the judge wasn't so convinced by his MMA skills and assigned the fighter to pay a $2,500 fine for the guard's broken nose.
But the sad new comes to those who would expect a round two from the guard – Mr. Sbat is banned to come to the Crown Casino Melbourne ever again.
Number 3 – When The Gangsters Meet Guards
Casinos aren't the best places to be around when the underworld gangsters hold their "annual matter-solving conferences" there.
Another time such stand-off happened at the Heat nightclub at Crown Casino in August 2003, a notorious underworld figure Victor Brincat, who was actually on the run for killing a drug dealer at the time, beat up the security guard twice during that night's fight.
In a fight involving 12 men and many more security guard, Mr. Brincat even threatened to put the bullet into the guard's head. Now we understand why some guards say they experience fear every time they have to go to work.
Number 2 – Can't Escape The World Cup Even In Casinos
So you see by now that Crown Casino kind of has a reputation for brawls. But its colleague Echo Entertainment doesn't lag behind either.
During the hot summer of 2014 the World Cup tensions went right back from the football field to it gambling floor. After Brazil kicked Colombia out in the quarterfinal, a bunch of Colombian fans weren't so happy with it and found a scapegoat outside the cinema to beat up.
Even thought the police didn't officially confirm that the brawl tool place on the basis of a football fans frustration, the photos of Colombian uniform and angry faces sealed the deal.
Number 1 – Casino Telenovela Eith A Couple Of Punches
If you are a real casino fan then you know are well familiar with a gambling multibillionaire James Packer. But if you are a good casino fan, then you know about his not so warmly relationship with the Channel 9 lately.
The thing is that Packer and Gyngell, the Channel 9 chief, were close friends at one time, and then Channel 9 did some covers on the Crown empire that Packer didn't find as amusing as everybody else did.
The other day the Nine TV van was poking around Packer $22 million beach mansion probably looking for his girlfriend, model Miranda Kerr, to reveal some breaking sensation.
After a bunch of proclamations via sms that will not to be repeated on this website, two of Sydney's most powerful businessmen smashed into a David and Goliath battle. It tool three people to break the fighting moguls apart.
The statement was issued the next day saying that the two are still friends and a little misunderstanding like that can't break 35 years of friendship, but our gut says there's more sparring rounds coming. Stay tuned!
Last Update: 2019.11.25